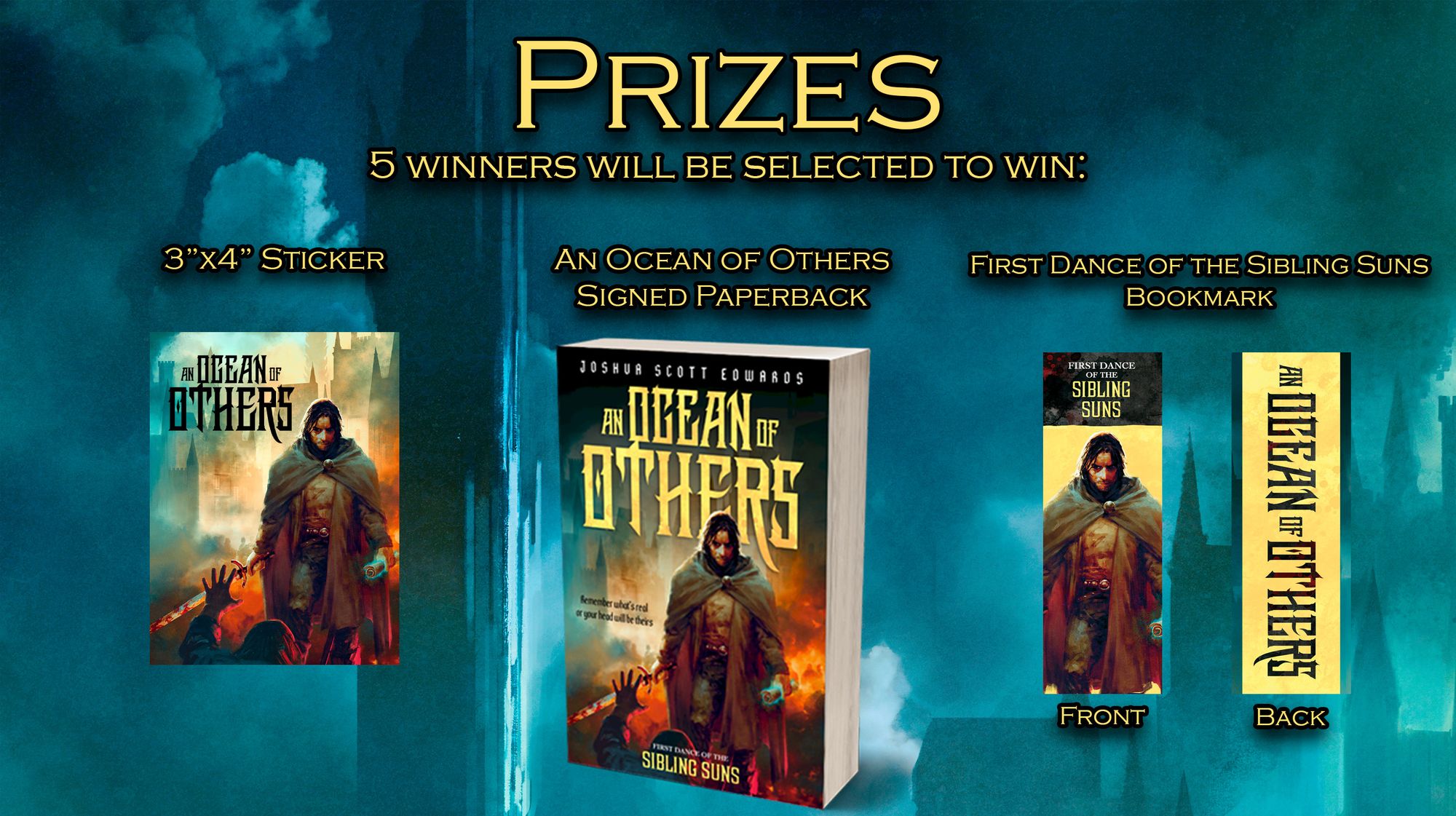 Rules
5 winners will be randomly selected to receive a signed copy of my debut novel, An Ocean of Others.
To enter, find me on Twitter @JoshSEdwards, follow me (to ensure I can DM you when you win), and retweet (or quote tweet) my pinned tweet.
If you entered but did not win the Physical ARC Giveaway, you will have an additional entry into this giveaway (i.e., your name will show up twice in the random selection pool).
Winners will be contacted on Saturday, September 24 by Twitter DM. If I don't hear back from you by Monday, September 26, I'll have to select someone else.
Eligibility
The giveaway is worldwide – no international restrictions apply.
You'll have to be willing to provide me with your shipping address. Shipping times can't be guaranteed for winners outside the US.
Book Details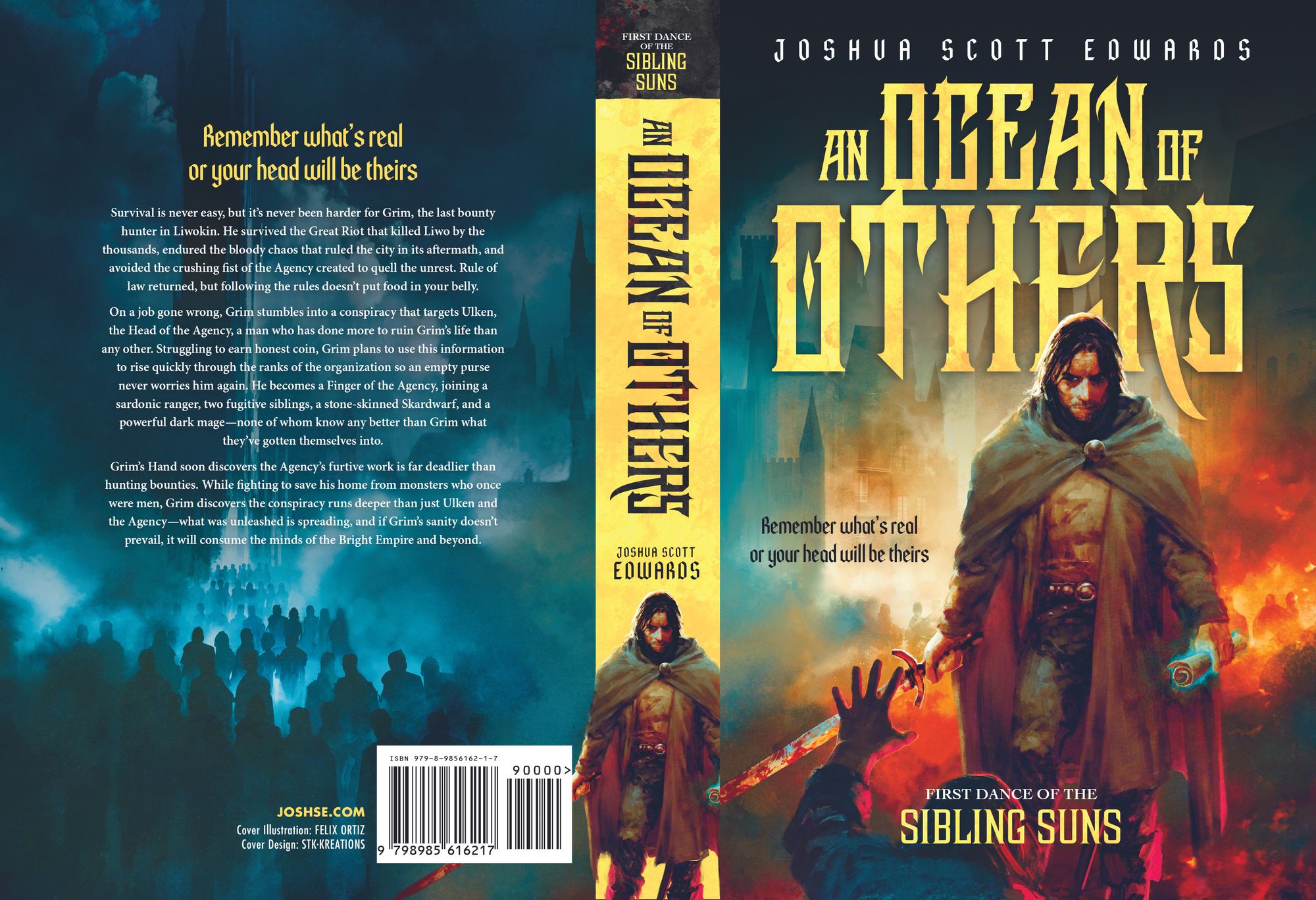 Print Length: 511 pages (~135,000 words)
ISBN-13: 979-8985616217
Genre: Epic Fantasy
Audience: Adult
Not sure if you're interested? Read the first five chapters or sign up to the mailing list to download the eBook for free.
If you have any questions, DM me on Twitter or send me an email – I'll be happy to answer them.
---