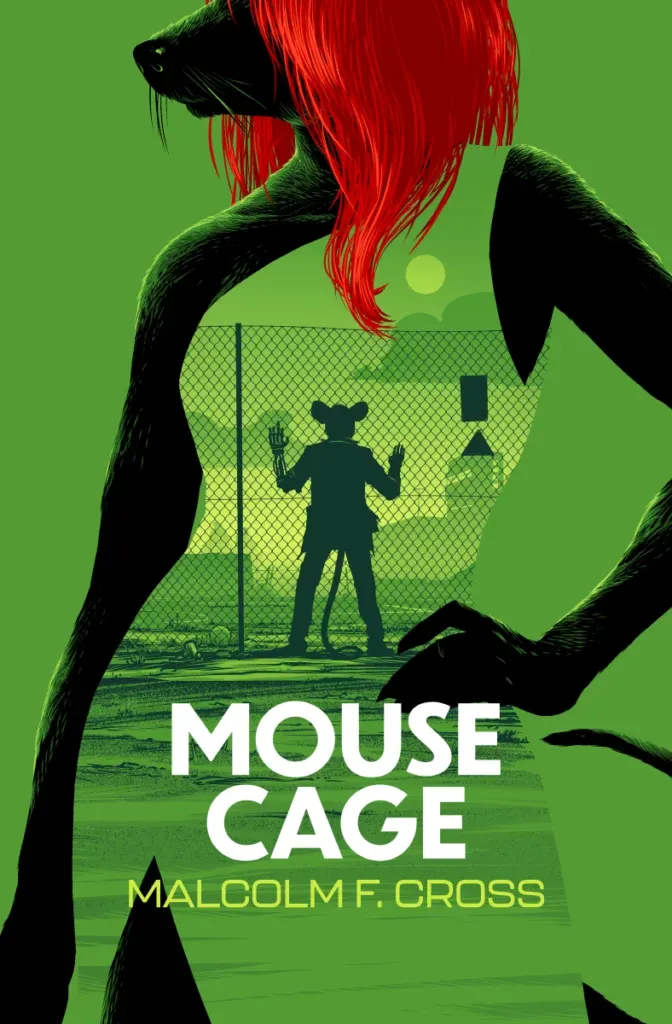 Author: Malcolm F. Cross
Author Twitter: @foozzzball
Book Links: Amazon | Goodreads
Subgenres: Cyberpunk, Genetic Engineering, Romance, Anthropomorphic
Word Count: 181,000
---
My Rating: Not My Style (NMS)
In "Mouse Cage," author Malcolm F. Cross introduces us to a cyberpunk world filled with genetic engineering, anthropomorphic characters, and a character with a mysterious past. The story centers on Troy, a genetically engineered mouse who was a test subject for experimental surgery and carries the weight of his dark past after being emancipated from Lake North's labs. Fifteen years after being freed, Troy is invited to speak at a prestigious charity event, where he meets Jennifer, a thylacine woman with her own dark secrets and a connection to a group of 167 clone sisters.
The premise of the story is intriguing, and the world-building is immersive. We also get an uncomfortably (in a good way) close look at how Troy was treated as a lab rat. However, the pacing and romance elements really hindered my overall enjoyment of the book. The romance between Troy and Jennifer felt rushed and unnatural, with their relationship progressing quickly and their interactions occasionally bordering on cringe-worthy.
Additionally, the anthropomorphic nature of the characters and the explicit content might not appeal to all readers. It is important to note that the story contains elements of "furry" culture, which can be polarizing and may affect how one perceives the story.
The prose is quite good for the most part, although the dialogue occasionally comes across as awkward or forced. Some of that may just be part of Troy's character, however, which makes sense given the trauma he's been through and his closed-off nature. The story also suffers from a lack of a clear direction, which may lead to readers losing interest as they wait for the plot to unravel. That's what happened to me.
Mouse Cage offers a unique and intriguing world, but the way the romance was portrayed, the pacing issues, and the explicit content might not be for everyone. If you're a fan of anthropomorphic characters and cyberpunk settings, you might enjoy this novel. For the niche audience this is targeting, it could be a great read.
I just don't feel I was part of that audience, so I ended up putting the book down at about the 20% mark. However, because the book was generally well-written (as long as you can get past the intense subject matter), I didn't want to give this a DNF. Instead, I'm giving it at Not My Style (NMS) and letting my teammates determine the scoring for this book.
/* Note: This review reflects only my personal opinion of the book, not the opinion of the entire Team Sciencefiction.news */
---